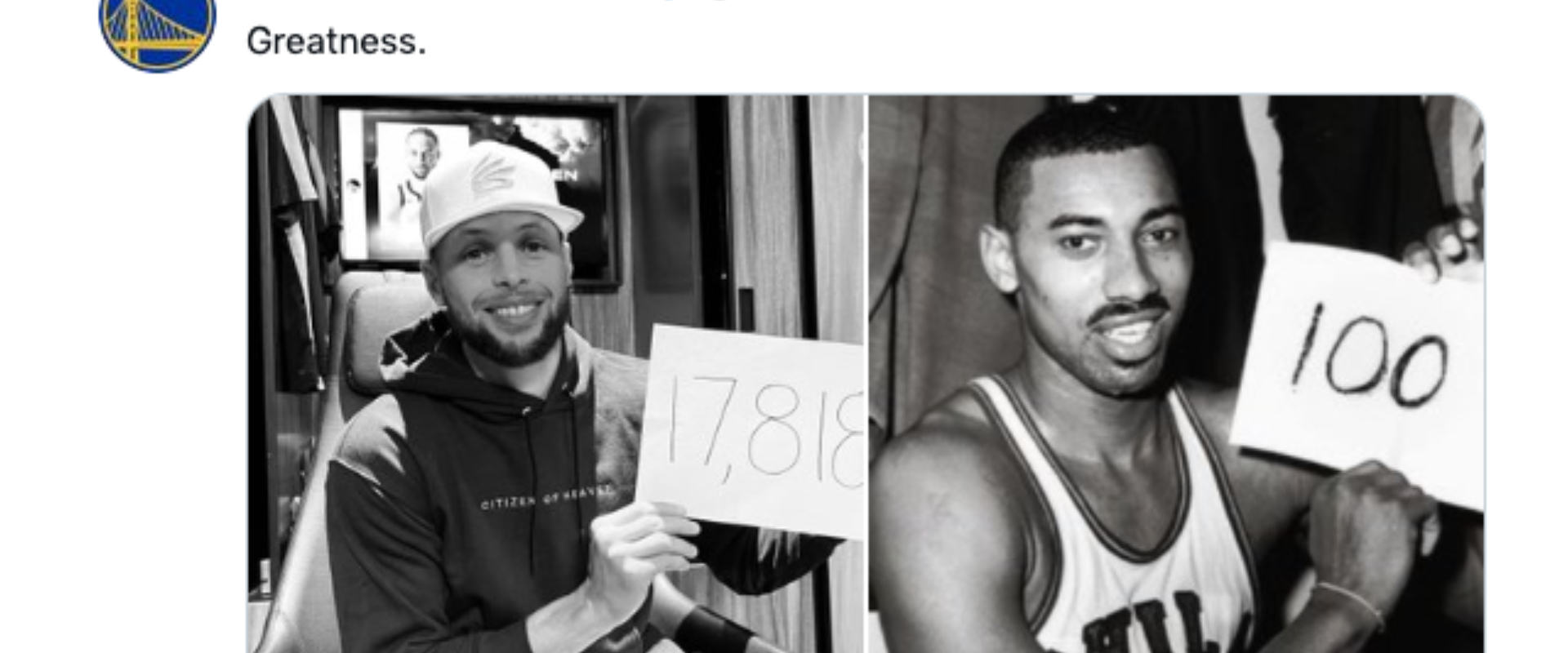 Say It Out Loud
Beth and I are fans of the Golden State Warriors basketball team. Now that we are no longer in the Bay Area, it can be difficult to follow all the latest news and events.
But yesterday was big news because Steph Curry – one of the starters – just broke the team scoring record held by NBA legend Wilt Chamberlain. The record has been in place since Wilt left the Warriors in 1965. Long before Curry was born.
While Curry is an all-star and a huge presence on the basketball court today, his ascension to becoming a scoring leader or even an NBA player was a long shot when he first entered the league.
After achieving this scoring milestone, Curry was asked how he got to this point. In his response, he mentioned how his wife taught him, "You have to manifest your own reality."
He continued,
"Sometimes you have to speak it into existence."
In 2009 shortly after he joined the Warriors, before he was a star, before he broke all kinds of scoring records, before he was even a regular starter, Curry made a statement that, "we'd figure this thing out."
He was speaking his success into existence. He was making it clear to himself and everyone around him that he wanted greatness and was willing to put in the effort – starting with his intention – to make it happen.
Sure enough, Steph Curry is a bonafide NBA star and he has figured things out.
It started with him being crystal clear on what he wanted and letting those around him know by speaking it out loud.
He wasn't afraid of the future because he knew he was the one responsible for creating it. He learned from his wife that you manifest your own reality and getting out in front of it is the way to go.
Today we are able to celebrate his accomplishments because he set out to make it happen.
What celebrations are you looking forward to because of what you've put out there to make them happen?
Let us know so we can celebrate with you!!