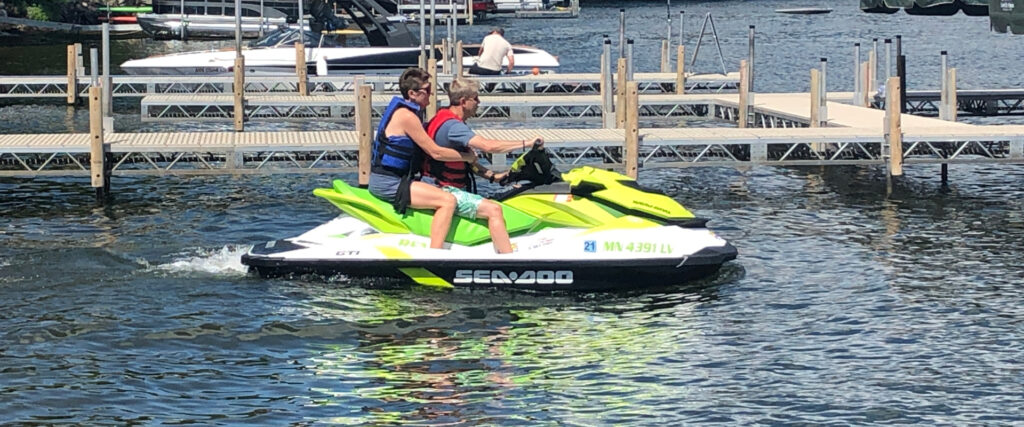 How Not to Ruin a Family Reunion
I had the most fantastic family reunion this past weekend. It's been decades in the making, so everyone was looking forward to catching up. Going fishing, catching boat wakes, and spending time together as a big group!
The whole weekend 'fell into place,' but I submit it was the Universe deciding it was a much-needed event and conspired to make it happen in such a beautiful way. No one could find fault with anything, anyone, or even the weather.
What could I expect of myself after all these years?
I remember packing for the trip and found myself wondering if I would revert to the teenager I once was. Over the years, I've had conversations with friends about their reunions. I was familiar with the way family members could revert back to their childhood roles and behaviors, including complicated sibling relationships. I didn't want to find myself acting like a snotty teenager over the weekend. I love my brother and sister, but we haven't always had the best relationships.
It wasn't so long ago when I would go home to visit my family and have the same arguments with my siblings and parents that I had 30 years ago. I didn't want to go to the reunion and have the same ugly conversations I had in the past with my extended family there to be caught up in the drama.
I have great memories of playing with them in the fields near my grandmother's house and at my aunt and uncle's place. At the reunion, how would I behave with more family members around, particularly the cousins I haven't seen in many years?
I know I've shifted how I think about myself and the world over the last couple of years. Now, those kinds of teenage thoughts and behaviors don't seem to come up anymore. If they do, I can catch myself pretty quickly and realize it's an old tape that I can discard.
Adulthood at 50+
The reunion weekend was a blast with perfect weather, excellent facilities, and warm water in the Minnesota lake. All of the family members showed up (except one who had finals – ugh!). Everyone spent lots of time on the boat, jet-ski and water mat (who knew about this?) laughing and joking about everything and nothing at all.
On our way home, Peter and I talked about all the different events and how much fun they were. Whether it was the Bloody Mary Bar before golf or cruising around the lake on the jet-ski, everything had its own fun experience. As we laughed in the car, I suddenly realized I couldn't recall an incident where I reverted to the frustrated teenager I once was. Hallelujah, I've actually grown up!!
In fact, at one point during the reunion, my eldest cousin and I looked at each other and realized we were now the 'oldest.' At that moment, it felt a bit like the family torch was passed on to us.
We had so much fun, we've already started planning for next year!