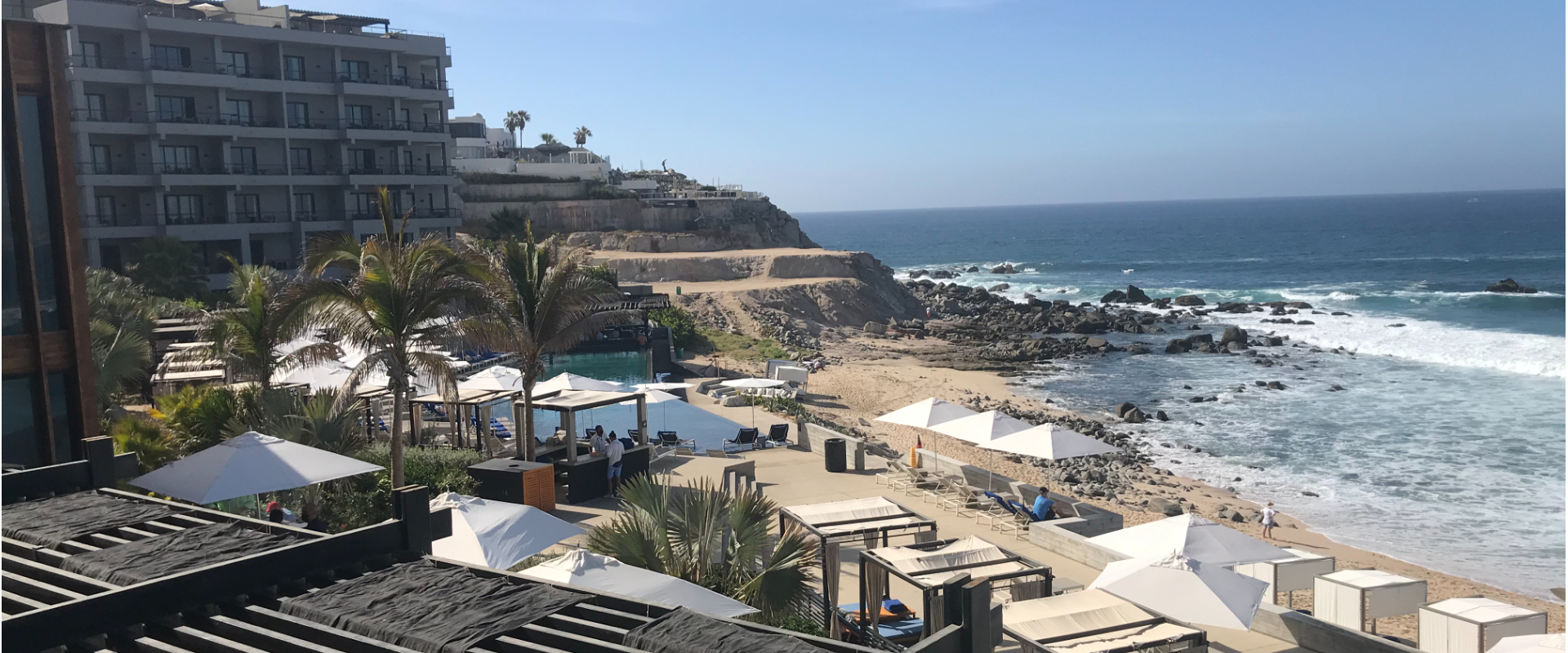 Shifting the Game by Connecting
One day during my trip to Mexico, I went for a walk and swim in the public beach in front of an exclusive Five-Star resort. After the swim, I thought it would be nice to have a coffee, so I walked up to the property. I was met by a very friendly, but stern security guard. Knowing I had just come from the water, he asked anyway if I was a guest at the hotel. I said no.
At which point, he kindly let me know that the beautifully manicured grounds, luxurious infinity pool, and all the amenities, including coffee were for the exclusive use of the hotel guests. I thanked him and headed back to the beach and the walk up the dirt road towards my humble motel.
Along the way, I stopped and decided to give it one more try. This time, I headed to the front gate to try my luck. I walked – still wearing my swimsuit and flip-flops – to the rather imposing guardhouse and gate. I told the security guard I wanted to come in for breakfast (I thought that would seem more formal than just coffee). He asked if I had reservations. Of course, I didn't. Since it was a Saturday, the restaurant will be busy and no room for a walk-in, he told me.
So, I tried another approach and told him I just wanted a cup of coffee. He said, okay, you can get a coffee at the bar in the lobby. After giving him my name, where I was staying, etc. he finally let me in.
The coffee was excellent as were the views of the pacific ocean and all the beautiful people. A great way to spend the morning.
On the way out, I stopped by the guardhouse and thanked the gentleman for letting me in, and told him I had a nice breakfast.
The next morning, I thought I'd get the coffee again. This time, as I approached the guardhouse and imposing gates, they opened up for me.
The security guard from the day before welcomed me back and told me about the special Sunday brunch that was available. But, he said, if anyone asks, tell them I'm just going to the bar, so he doesn't get into any trouble. We were like old buddies.
As I sit and write this, I think about how rich personal interaction can be. When you recognize people for who they are (or the role they're playing), take time to meet them where they are, and remain humble and grateful, you can accomplish and experience so much more this amazing world has to offer.